Oi! Better Get Yer Boots Polished.. SECTION 5 Are Coming To Town.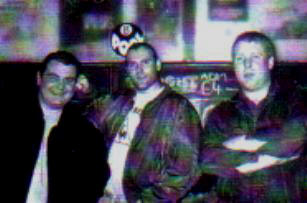 Following the success of the first Oi! Walsall gig in November 2001, which saw On File, Deadline & Scum take to the stage at Rock Steady Eddies, here in Walsall, we are proud to announce, that SECTION 5 have agreed to headline the next gig, at the same venue, on Saturday 2nd March 2002.
Also appearing, will be none other than LOYALTY, who's debut single, 'No Shame, Just Pride', is set for a February release, and the newly named SHOTGUN SOLUTION, formerly known as The Accidents.
Tickets are priced at £6.50 in advance, or £7 on the door. For full details, and information on Advance Tickets, please visit the gigs page.
Please Show Your Support By Signing Our Guestbook.
As part of this new site, we have had to include a new guestbook, ( sorry, but all entries to the old guestbook, were deleted, when our last site was closed down ). Please take the time to sign the book, your comments are much appreciated.
LATEST NEWS