LATEST NEWS..!<![if !vml]>

<![endif]>
SECTION 5, LOYALTY, & SHOTGUN SOLUTION GIG CANCELLED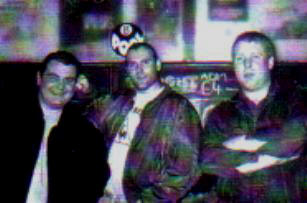 The SECTION 5, LOYALTY, & SHOTGUN SOLUTION gig, planned for Saturday 2nd March 2002, at Rock Steady Eddies, here in Walsall, has now been postponed indefinitely, due to personal problems, within the SECTION 5 ranks.
Please accept our apologies, and bare in mind, that both LOYALTY, & SHOTGUN SOLUTION, will still be appearing in future Oi! Walsall gigs, although, as yet, we are not able to confirm any dates or line-ups.
Please keep checking this site, for all the latest news, regarding Oi! Walsall gigs.
oi! walsall - the new home (temporally) for the shotgun solution homepage
We are pleased to announce, that Oi! Walsall will be the new home of the SHOTGUN SOLUTION homepage, on a temporary basis, until the band manage to get their new website up & running.
All the information & pictures featured on this site, to do with SHOTGUN SOLUTION, are owned, and sent directly to us by the band themselves.
The SHOTGUN SOLUTION page, is presented, with the permission, and full co-operation of the band.
THIS IS A NON-POLITICAL, NON-RACIST WEBSITE