On File, Deadline, & Scum - Rock Steady Eddies, Walsall - 10/11/01
SCUM were first to hit the stage in front of this, small, yet enthusiastic crowd of around 100+, but with his voice not being as it should, following his journey down, it took a couple of Brandy's to give Ross Fennwicks voice, the lift it needed, and in our opinion, they did just that, and it wasn't long before people made their way to the front of the stage, for their excellent mixture of original material, and classic Oi! tracks, such as The 4-Skins 'A.C.A.B'. Scum, are definitely one of the best up and coming bands on the scene today, and it is not hard to see, how this Huddersfield based Oi!/Streetpunk band, have managed to get past support slots for the likes of The Warriors and Gundog, and why they already have the growing loyal support, they so deserve. We could not have hoped for a better start to this, the first Oi! Walsall gig.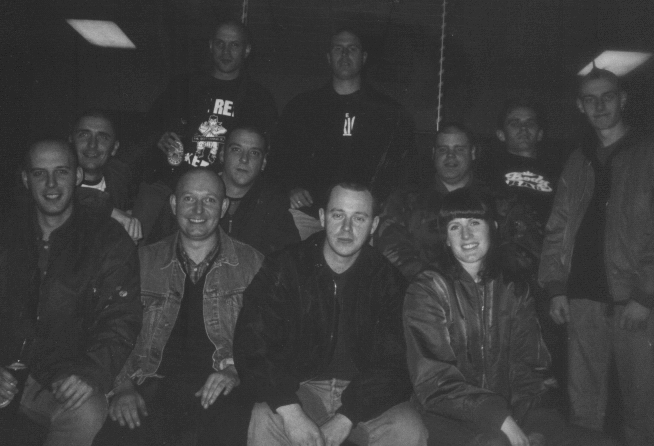 Next up came DEADLINE. Now, What can we say about this band, that has not already been said?. Boasting members from other such great acts as Gundog, Knuckledust, and The Warriors, it is not hard for you to imagine the raw power that echoed around this new to Oi! venue, and Liz (vocals), has that cutting edge to her voice, that a lot of others seem to lack. The bands range, changed in an instant from, 'in yer face' Hardcore, on tracks such as 'TV Dreams', and 'Violent World', to more pub like melodic tunes like 'Time To Go', all taken from their debut CD 'More To It Than Meets The Eye', and even people who had never had the chance to hear the band before, found themselves singing along (bar staff included), which in turn, just added to the already party like atmosphere. If you have not had the chance to see Deadline live, make it a number one priority, we promise you, you will not be disappointed!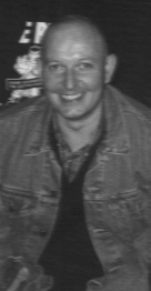 Last, but by no means least, it was the turn of Dundee's finest, ON FILE. Now, whether it was due to the beer this side of the border being a little stronger than the boys are used to, or the fact that, the band had become a four-piece, more or less over night, still remains a mystery, but one thing is for sure, Hedgy and the guys, played the best live set, we have ever seen them play, and what's more, they seemed to enjoy it, just as much as we did. New tracks such as 'Voice Of The Street', 'Down The Bingo', and 'We Are The Same', all taken from their latest CD, 'The Real McOi!', merged well with past favourites such as 'Used To Be A Boot Boy', and 'Housing Scheme Warrior', and were appreciated just as much, especially on the occasions that Hedgy made his way to the dance floor, to give us the opportunity to help him out with the odd chorus line or two, something, we were only to willing to do.
The night had already started coming to an end, but no one could complain, the gig had certainly turned out a lot better than we had first anticipated, and all three bands, had done us, and themselves proud, and we can only hope, that any future Oi! Walsall gigs, will live up to the same reputation as this one did. Thanks to everyone who managed to make it along, and also to everyone who has given us their help throughout (you know who you are!), it has not gone un-noticed.
Cheers..!
Daz & Rae ( Oi! Walsall )